Tala Park Pratyay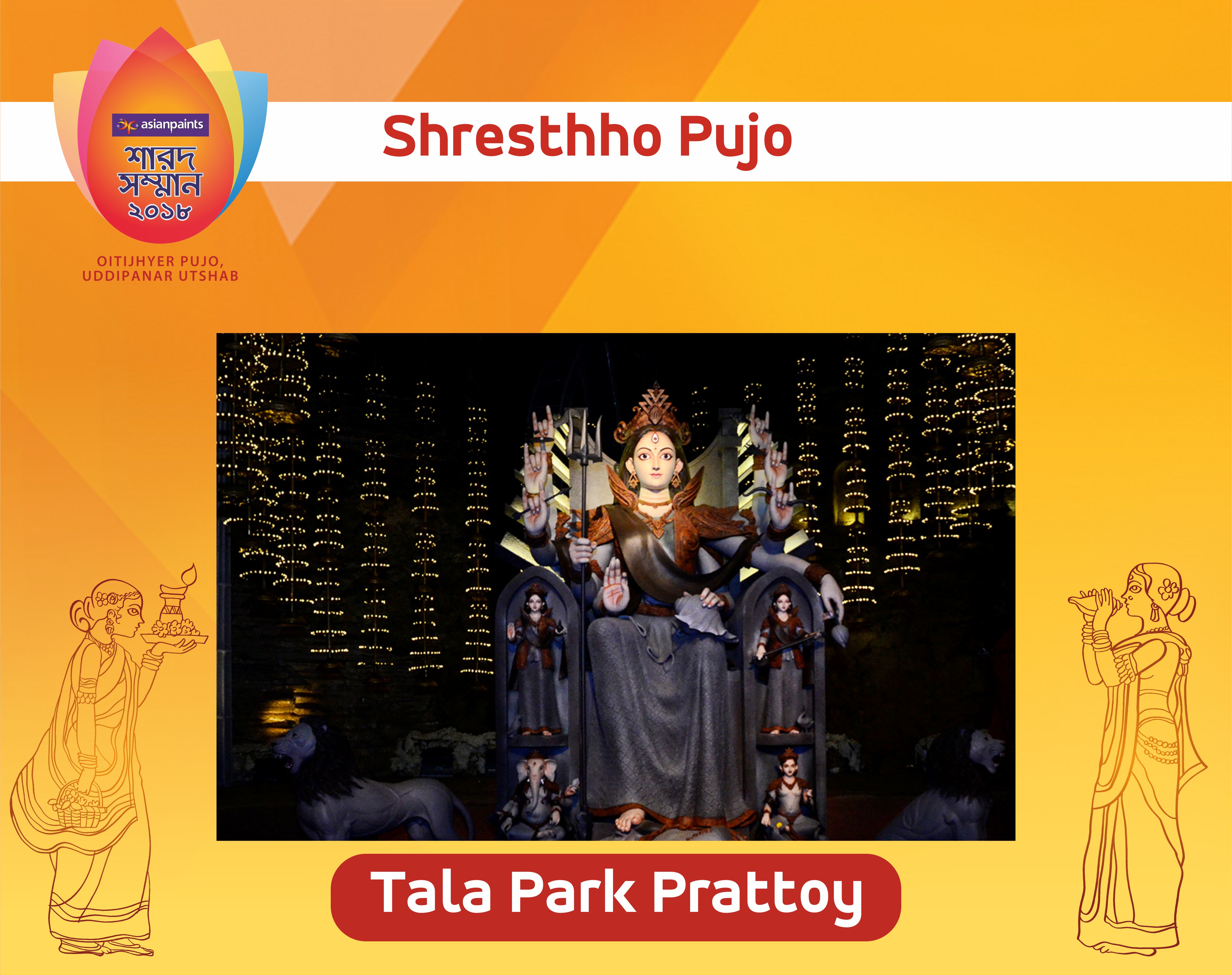 Theme Artist : Debashis Barui
Idol Artist : Subrata Mirdha
Theme : Atal Ananta - We are living in a society where we fight everyday for survival. The person who can find a different meaning to life is a true hero.
This Puja has been uniquely interwoven with the intricate thought process that depicts the essence of infinity. The entrance has a vibratory jibe and the fire pits are a depiction of the Goddess's emergence and power. An upturned lotus portrays the 'padma nava' of lord vishnu and the core consists of the goddess encompassed by oscillating lights and behind her is a wheel which symbolizes the infinite and unstable nature of time itself.
95 Pally Sarbojanin Durgotsab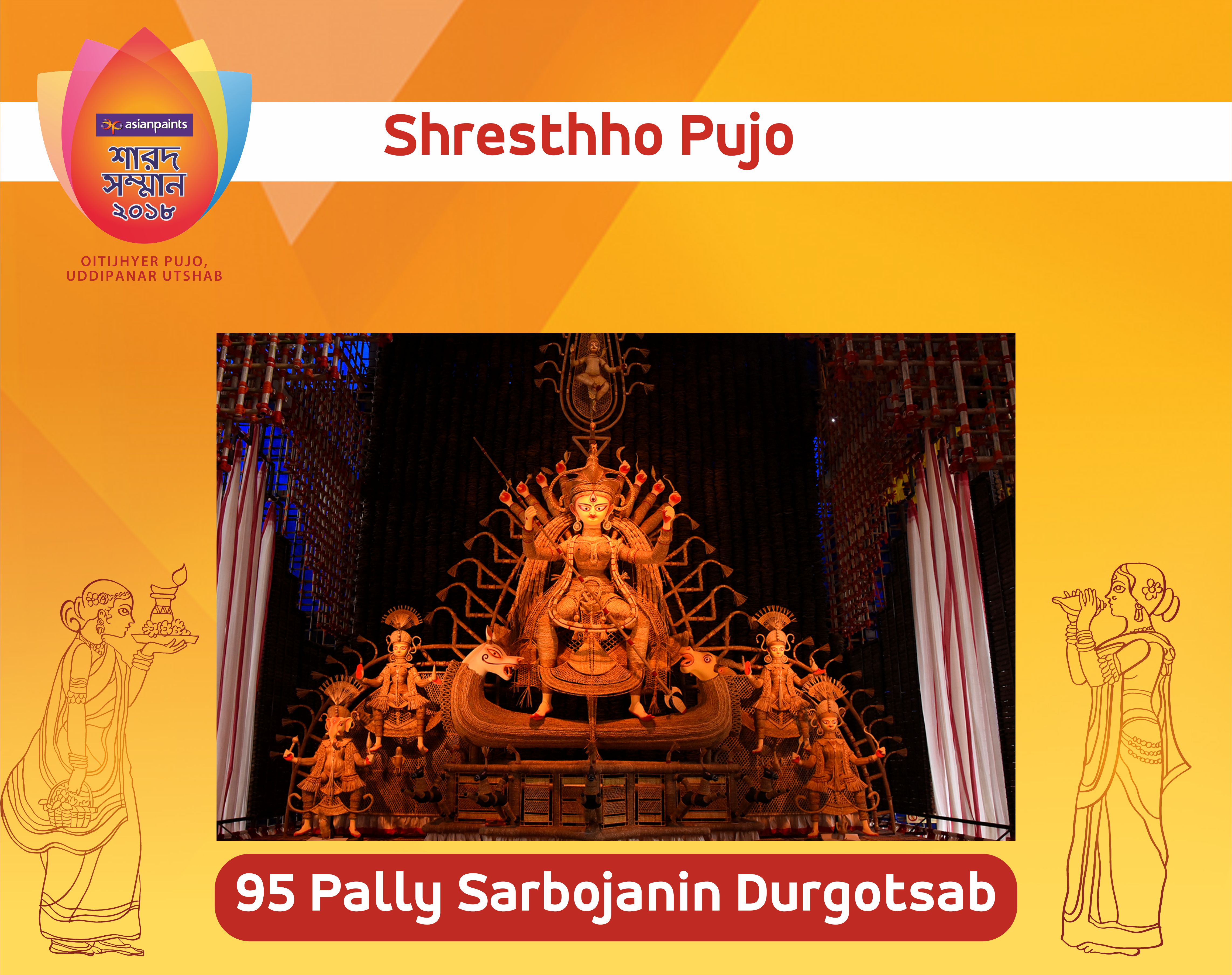 Artist & Idol :Bhabotosh Sutar
Theme : Illusions that bind (Mayar Badhon)
Right from birth, humans get entwined in various attachments. From the placental tie with one's mother to the various attachments acquired with myriad of relationships – life is full of bonds. Life is also made of various hues of myriad colours (depicted by colourful gulals placed in canoes) that form our emotions. The entire structure has been tied (to represent the attachments) by a plethora of natural materials that have been used by the artist. The idol is a delicate and intricate structure made of golden harvests of Bengal's very own staple crop – rice.
66 Palli Club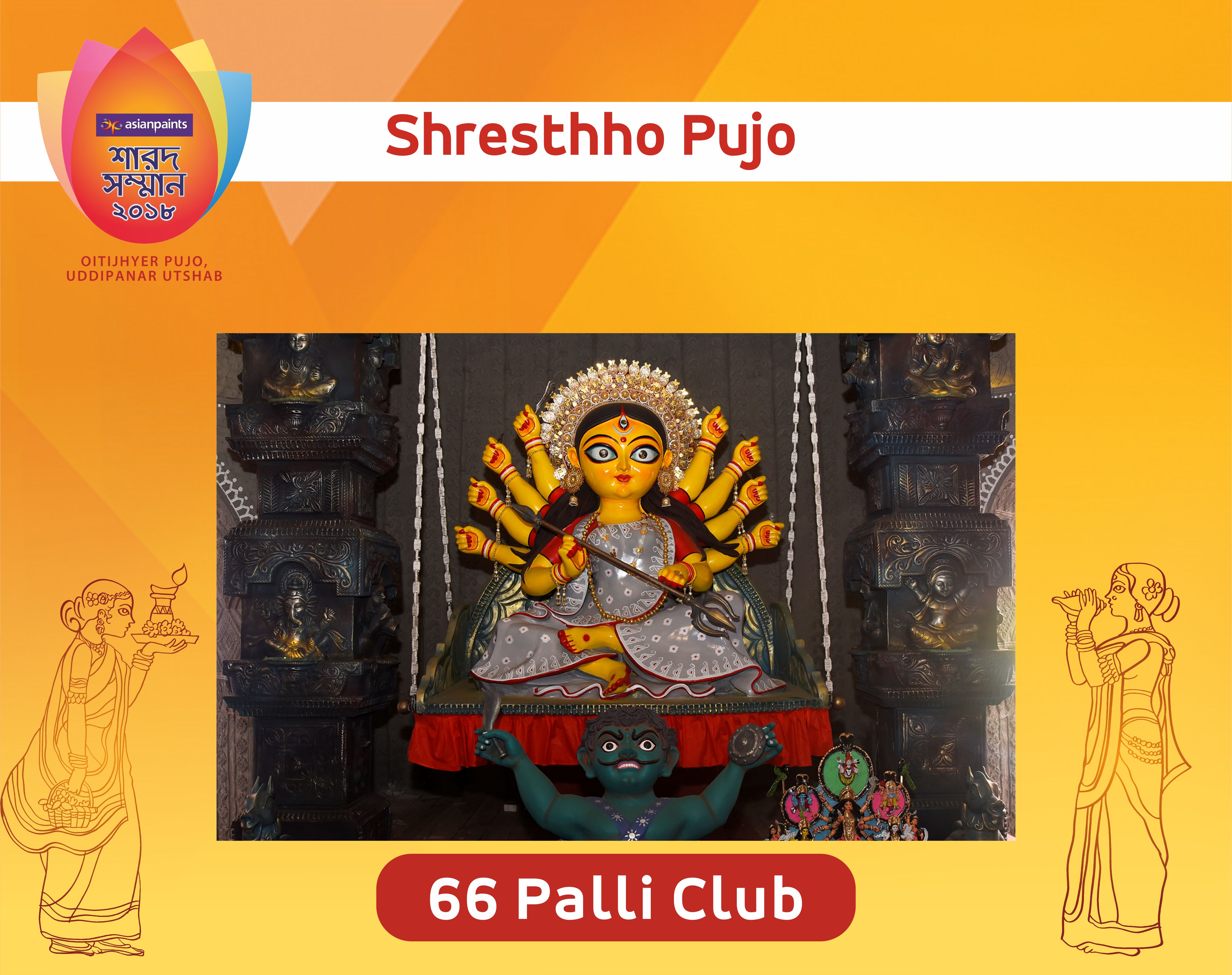 Artist : Pintu Sikdar and Aditi Chakraborti
Theme : Backdrop of Bengal Loom (Bayon er Chaal Chitra)
The artist has weaved her imagination around the quintessential Bengali concept of Uma's homecoming for five days. Here the idol takes the form of adorable Uma – a sustainable artistry that shall be repurposed after the festivities. Uma's Earthly Abode decks up in all resplendence to welcome 'Her'. The looms spin magic to create sheer artwork.The entire pandal has been created using various parts of loom. They bring before the visitors the entire concept of weaving – right from inception till it reaches one's wardrobe.