Arjunpur Amra Sabai Club
Theme Artist : Bhabotosh Sutar
Theme : Sound as the secret of creation
The artist is as mush innovative as to show that sound is the real basis of this universe. The pedestal of the idols is an image of sea where the incessant sea waves have been lashing producing the eternal sound of the universe. The robust spinal structure of the conch has been made by the broken pitchers. The idols have been presented as if they are emerging from the earth because of the belief that everything originated from the soil. Slide show relating to some archetypal signs and symbols constitute the festive mood. The whole ambience is unique. Involvement of women members is outstanding.
Chorebagan Sarbojanin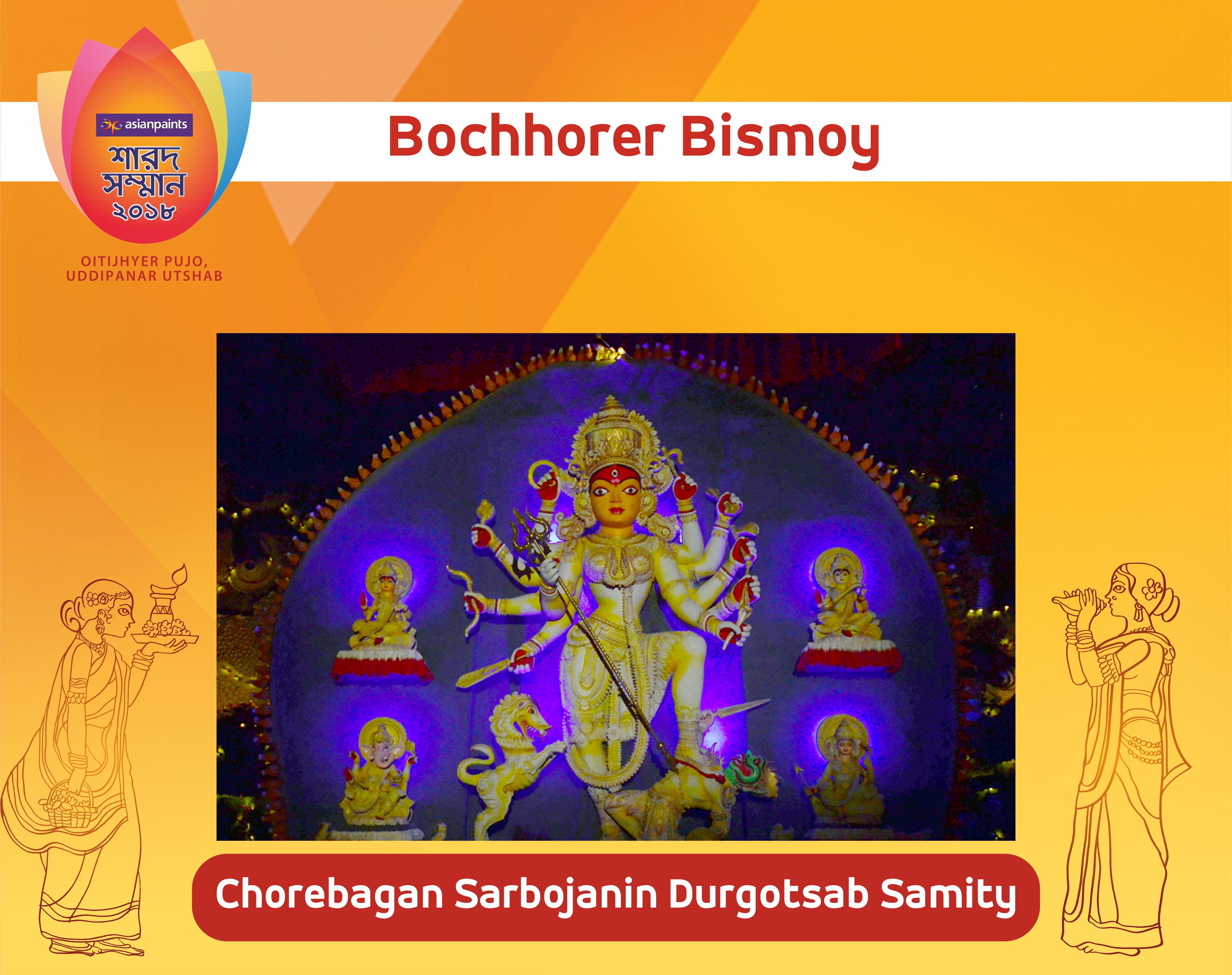 Theme Artist : Debotosh Kar
Theme : Bileen (Dissolved)
Clay is rendered as the most fundamental elements with which this earth is created and their Pujathis year is encompassed around thistheme. The same ant-hill which is so brittle is being rendered as the source of power of the Goddess. Materials like clay and dried leaves have been used to create a mystical effect of the working mechanism of the primitive underground world. Every element of the pandal has its original colour and even the weapons have been designed of clay so as to bring out the connection of the Goddess with nature.