Wellington Nagarik Kalyan Samity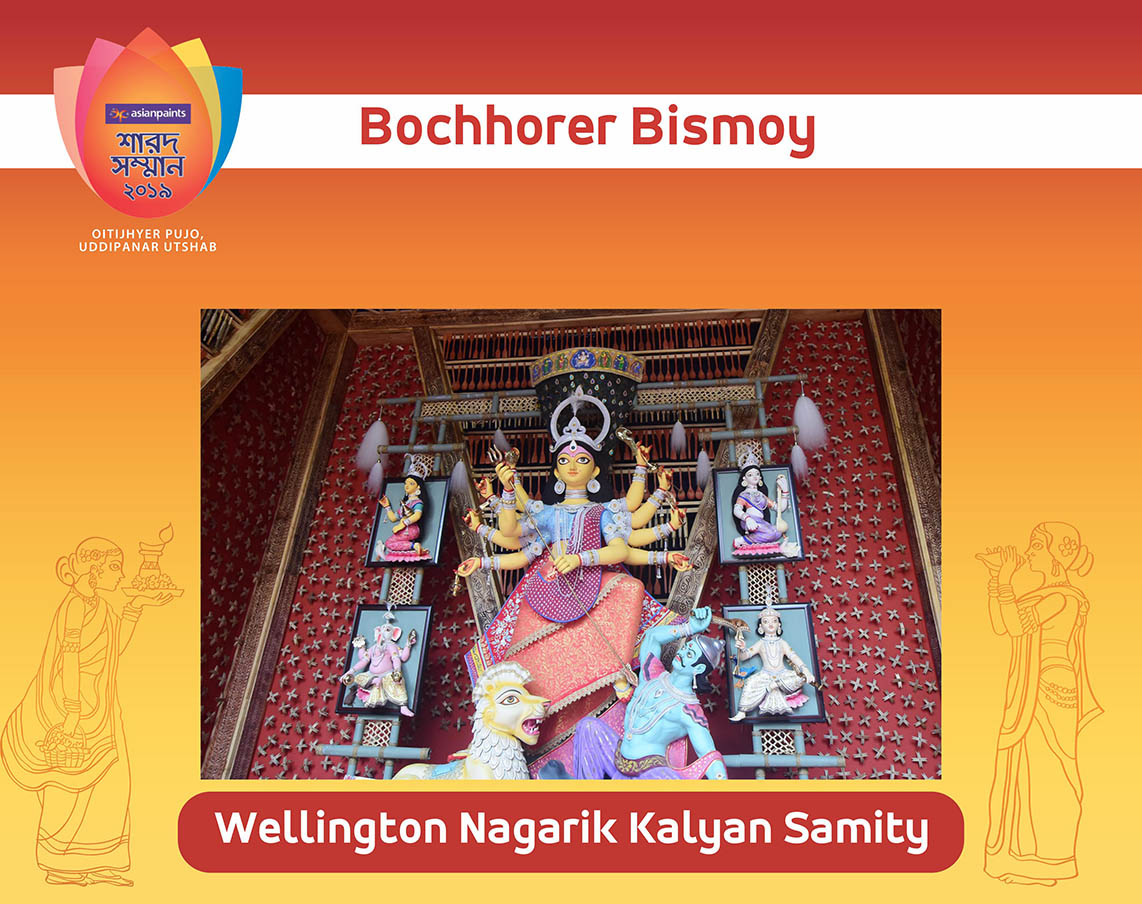 Theme Artist : Dipanjan Dey & Sanjib Saha
Idol Artist : Nabakumar Paul
Theme : Milan e Mahan
Durga Puja goes beyond boundaries of caste, creed, occupation or gender. It is this union of people that makes this festival truly great. This is the core philosophy behind the theme of the pujo- 'Milan e Mahan'. Using commonplace elements such as plastic fans & kitchen implements, the puja is also a tribute to the workers in the local Wellington fan market. The fans at the centre piece of the décor come together to form a floral motif. The objective for this puja, as per the artist is to create a 'feel good' atmosphere. The Goddess is represented in traditional form.
Samaj Sebi Sangha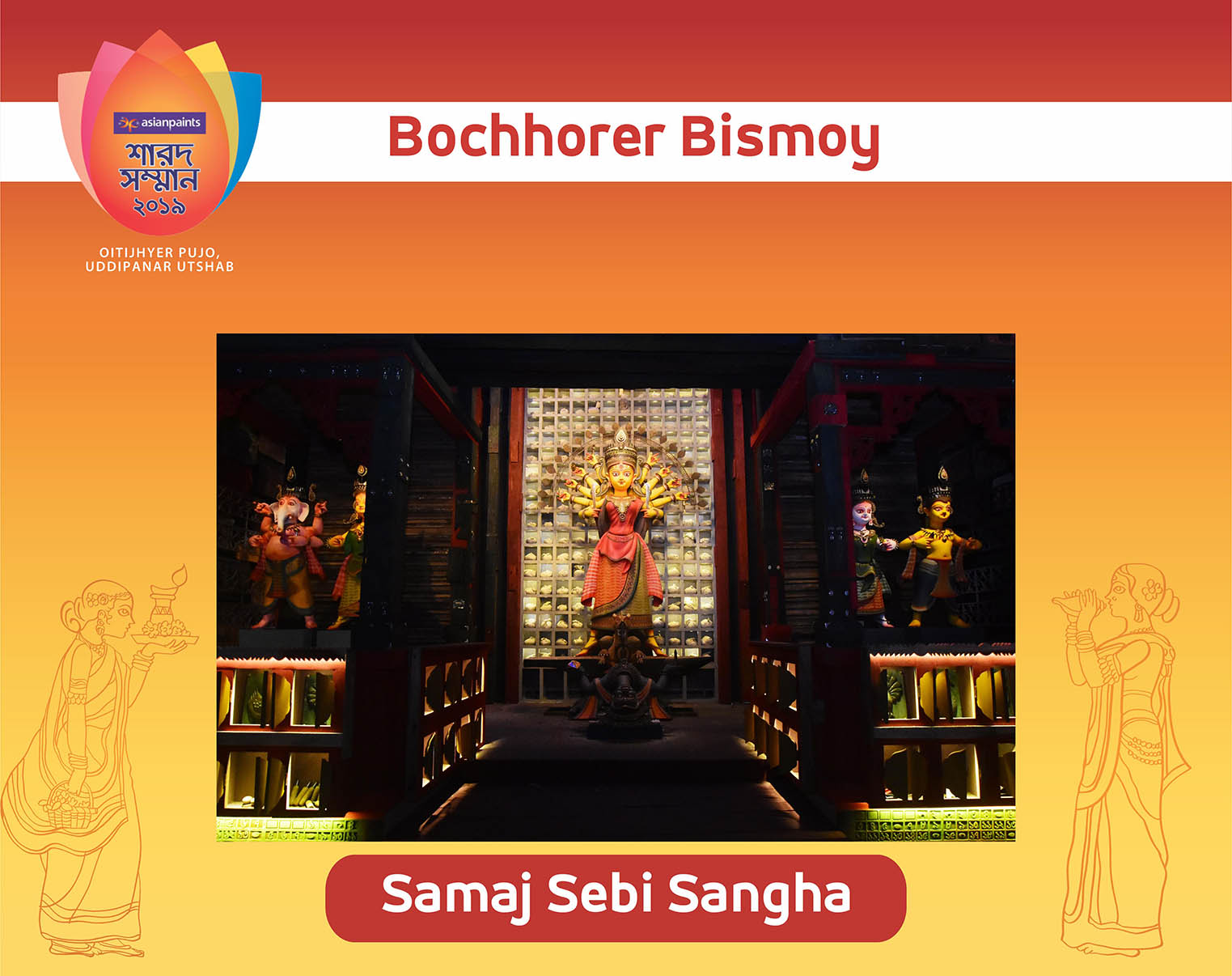 Theme Artist : Pradip Das
Idol Artist : Pintu Sikdar
Theme : Kurnish
This puja is a salute to life's silent heroes- the daily labourers. The labourers make our life as well as Durga Puja beautiful with their blood, sweat and toil. The pandal presents a snapshot of their lives- the places they stay and eat at, their small sources of recreation, their mode of transport and many other aspects. . The Goddess is depicted holding items used by the workers, and a part of her clothing also represents the cloth worn by the labourers.