Kumartuli Sarbojanin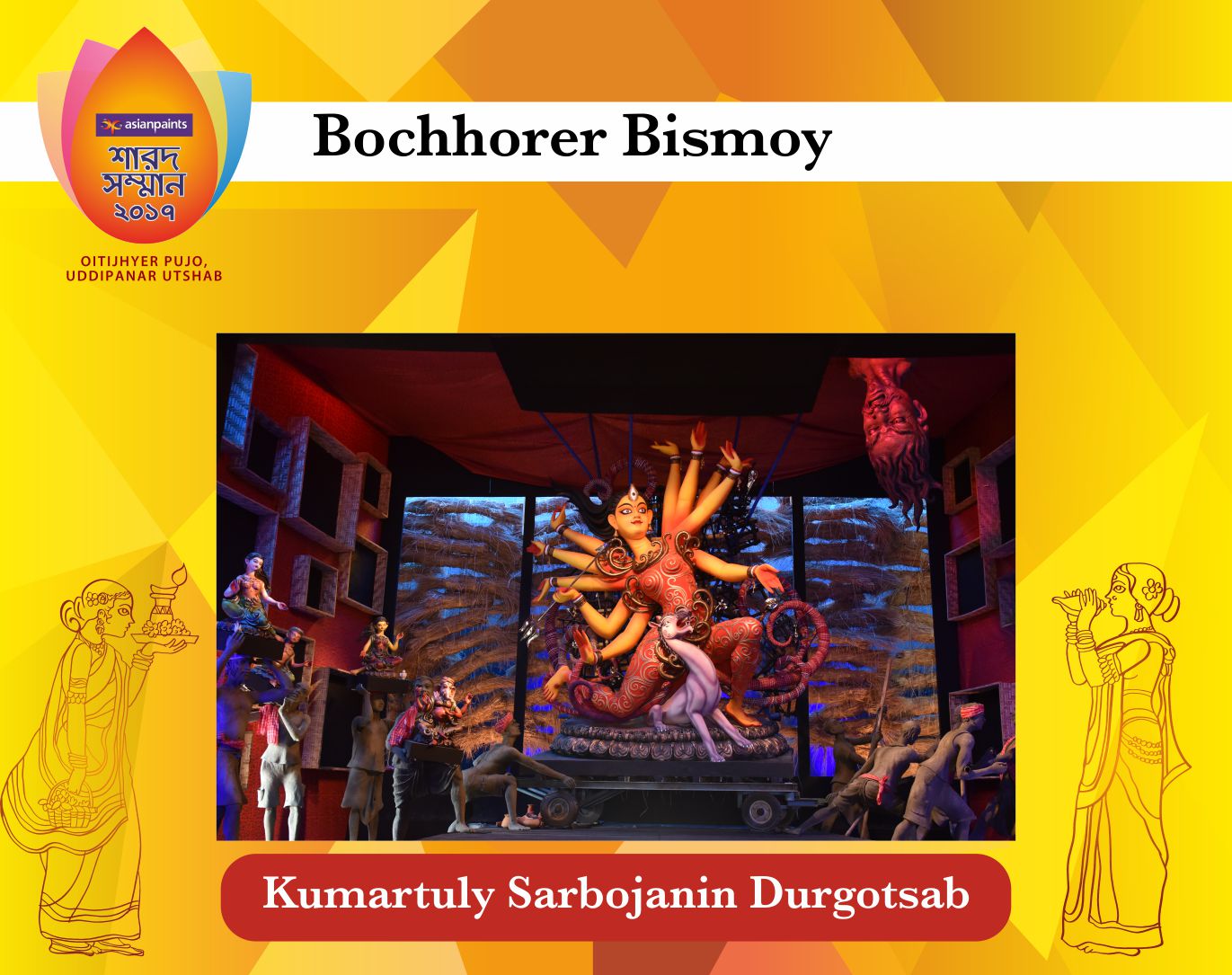 Click for more pictures
Theme Artist : Parimal Pal
Idol Artist : Parimal Pal
Theme : Shraddhanjali or Tribute to Kumartuli Artisans
This pandal honours those artisans who devote their life's work in creating the beautiful idols that adorn Durga Puja pandals. It also pays respect to the workers, who give their sweat in loading and unloading these idols. The various materials such as paintbrushes, rope, cloth, bamboo which are used in making idols, are used to create the pandal. The Goddess is also depicted as a daughter of the artist. A walk through the pandal is accompanied by a haunting narration of the history of Kumartuli and the struggle of the artisans, written by Tridib Bhattacharya and voiced by Soumitra Chatterjee.
Prafulla Kanan Poschim Adhibasi Brinda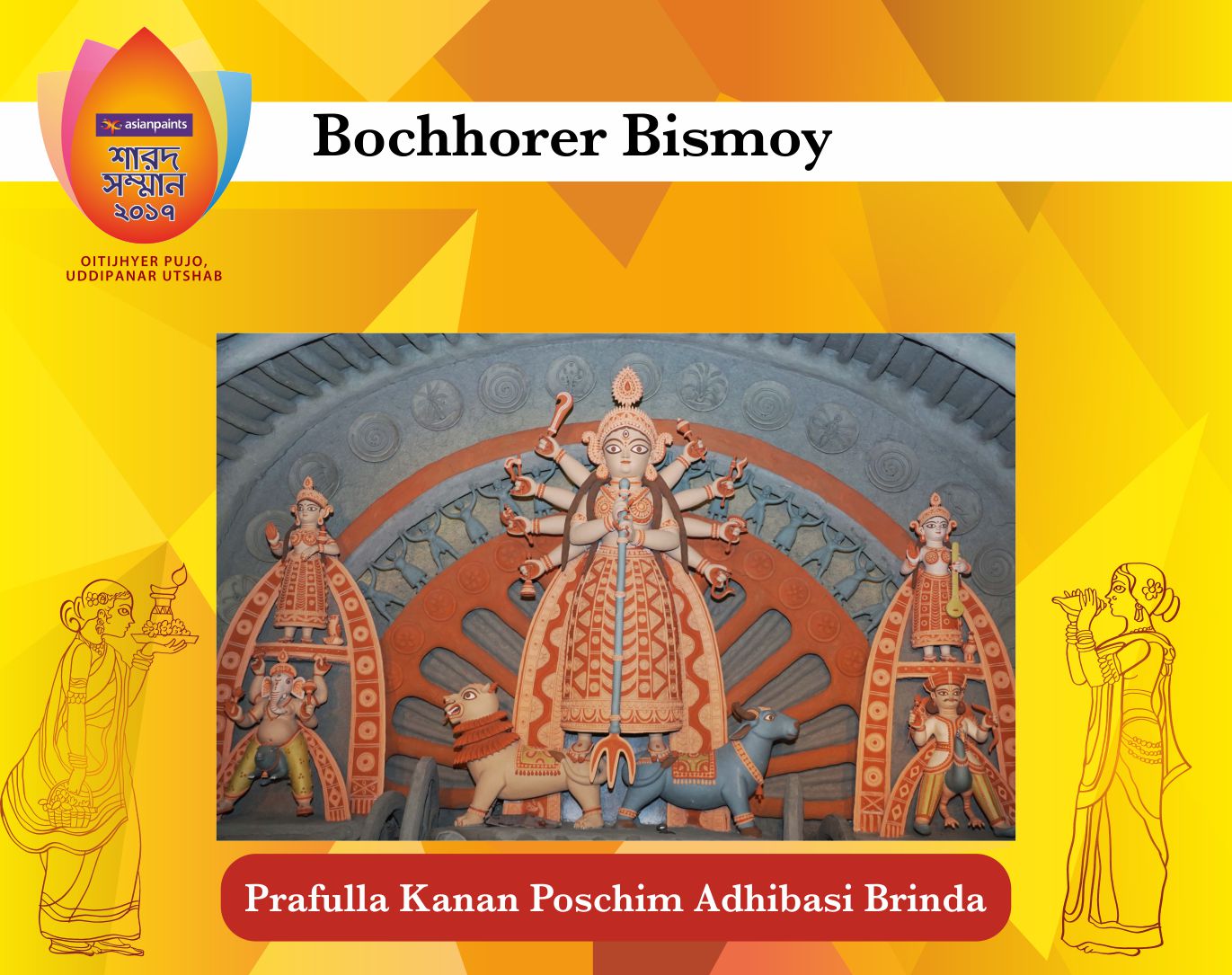 Click for more pictures
Theme Artist : Purnendu Dey
Idol Artist : Purnendu Dey
Theme : Raanga Maati or Red Earth
This Puja is more of a sculpture installation than a typical pandal having used the five elements of air, water, wind, fire and earth in its portrayal of a rural Bengal setting. It has used different forms of bullock cart, even to prop the Goddess Durga with her children. Earthern sculpture work chiefly made of three types of earth-Ganga mati, Bishnupur mati and Bele maati of Bardhaman are spread across the partly open and partly covered spaces of this Puja. It depicts all the elements in a typical rural setting through various scenes when a woman journeys on a bullock cart from her husband's home to her paternal home. It also has interestingly shown Ravana being burnt in a earthern chulha or furnace.